Why Your Business Needs Office 365: The Top 7 Benefits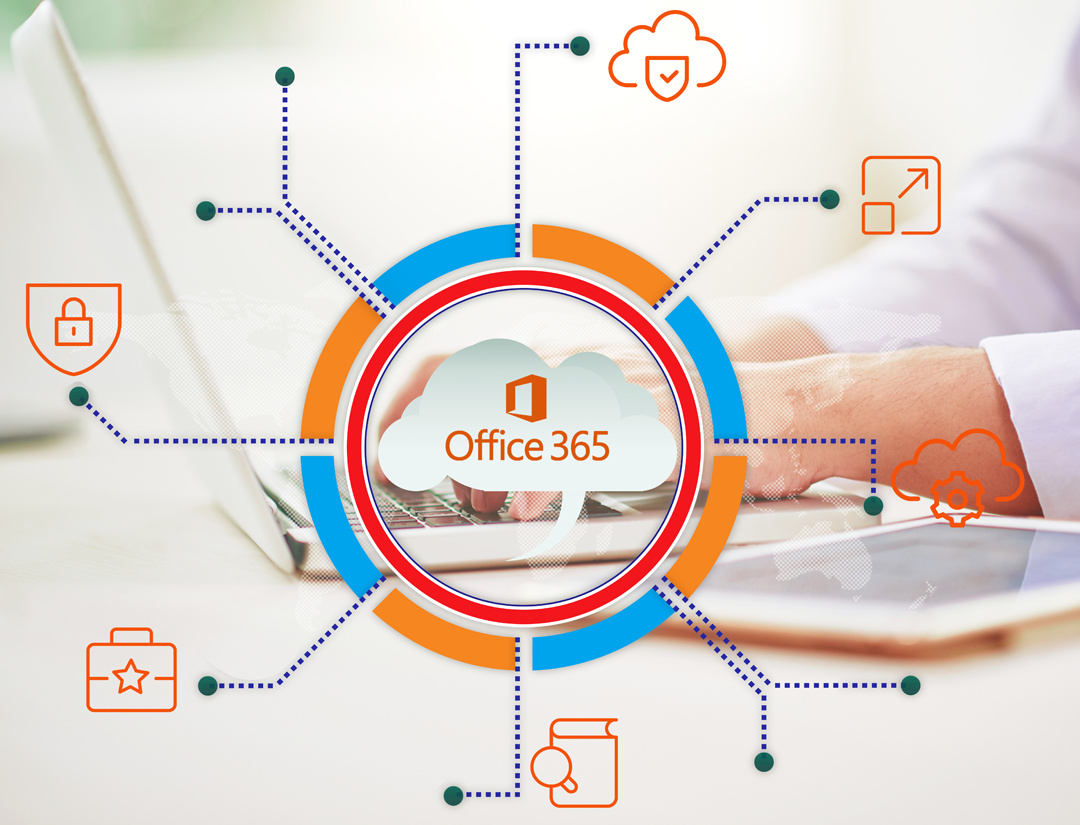 Today's fast-paced and interconnected business environment requires continual adjustment and optimization. Organizations of all sizes must search for innovative solutions that streamline operations, boost productivity, and give them a competitive edge. With cloud computing on the rise, many businesses have turned to cloud-based tools that offer a wide range of benefits. Among them is Microsoft Office 365, a cloud-based service that offers productivity tools designed to give businesses cutting-edge capabilities.

In this blog post, we'll outline the top seven benefits of adopting Office 365. From enhanced collaboration to improved security and flexibility, Office 365 can make a dramatic difference in how your organization operates. Whether you're a small startup or a multinational corporation, the advantages of Office 365 are universal, making it a must-have solution for businesses in today's digital age.
Convenient File Access
Office 365 makes file access effortless, ensuring your team stays productive and organized. From home, at work, or on the move, you can retrieve crucial files with just a few clicks from anywhere. With its unlimited cloud storage, there's no limit to where you store files – giving your team access to documents, spreadsheets, presentations, and more. This boosts productivity while fostering smooth collaboration to reach business goals more quickly.

Office 365 goes further than providing convenience; it also protects your valuable business data with top-of-the-line encryption and multi-factor authentication to safeguard it against unwarranted access. With this security measure in place, Office 365 ensures your files remain free from unauthorized access, so you can rest assured knowing they remain safe despite today's constantly shifting cybersecurity landscape. With Office 365, you can store and collaborate on sensitive data knowing it is protected with strong security measures.
Enhanced Communication
Office 365 provides an array of communication tools that enhance collaboration across Skype and Outlook. With Skype for Business, you can seamlessly hold conference calls and meetings with colleagues from around the globe as well as external partners.

Teams is designed to ensure seamless collaboration across geographical distance and time zone differences and comes equipped with an instant messaging feature that enables employees to comment and share files instantly. Additionally, it has an instant message feature for instantaneous collaboration on files in real time. Teams' "@" mention feature ensures that notifications reach the appropriate people, keeping you connected to individuals and teams regardless of location, enabling seamless cross-departmental collaboration as well as seamless co-authoring documents.

Office 365 makes communication even simpler through Yammer, an internal social network for your organization. By posting to your company newsfeed and sending email notifications for new posts, Yammer allows instantaneous interaction among employees. Anyone can jump in and comment on posts which fosters effective dialogue. Furthermore, Yammer allows for customized channel creation so you can target specific groups without continuously broadcasting outward. This ensures communication within your organization remains efficient, organized, and purposeful.
Reliable Cloud Storage
Office 365 provides secure and accessible cloud storage that puts your valuable business data in safe hands - giving you peace of mind. Advanced encryption and multi-factor authentication safeguard your information to protect it further, eliminating risks and limitations associated with traditional on-premise solutions.

Office 365's cloud infrastructure serves as a barricade against disaster, helping your business run uninterrupted even during unpredictable events. By adopting Office 365, businesses can rest easy knowing their data is protected and will continue without disruptions.

What sets Office 365 apart is its scalability. As your business evolves and your data storage requirements increase, Office 365 seamlessly scales to meet them. It eliminates worries over outgrowing storage capacity or scrambling for resources, instead providing flexibility in accessing and managing data while expanding into an ever-evolving digital landscape.
Automated Upgrades
Office 365 allows businesses to stay abreast of the latest features and improvements with its automatic updates that take place seamlessly behind the scenes, minimizing disruptions while keeping teams productive. Businesses can utilize its automated upgrades, regular security patches, and wide range of tools for core initiatives as they drive growth forward.

Microsoft Office 365 delivers advanced features and capabilities that give your business a competitive advantage in today's dynamic marketplace. As technology and customer needs shift, Office 365 adapts with changing trends, giving your organization access to tools designed to meet evolving demand. Office 365 makes your outdated software obsolete while equipping it for tomorrow's demands with future-ready features that ensure smooth running business operations and success in today's dynamic marketplace.
Streamlined Collaboration
Effective collaboration forms the cornerstone of successful businesses, empowering teams with seamless teamwork and outstanding outcomes. Your business can use Office 365 to easily break down communication barriers, foster productive collaborations, and maximize productivity for optimal business results.

Office 365's great strength lies in its ability to combine diverse collaboration tools into an accessible user platform. From real-time document co-authoring and shared calendars to team chat, Office 365 provides an environment in which team members can effortlessly connect, communicate, and collaborate – whether working remotely or sharing physical workspaces. By keeping everyone on the same page, Office 365 ensures successful project management, knowledge sharing, and informed decision-making.

But collaboration benefits of Office 365 go far beyond this; its cloud-based storage elevates teamwork to new heights by enabling team members to access and edit files simultaneously, eliminating version control challenges and increasing productivity. Not forgetting video conferencing capabilities, face-to-face interactions become possible thanks to Office 365 video conferencing features, increasing engagement while forging stronger professional relationships regardless of distances between locations.
Business Resilience
Organizations today need to be flexible and ready for unexpected events. That is where Office 365 comes in; its robust tools and features help businesses prepare for such events, helping to overcome uncertainties and quickly resume operations during disruptions. Having Office 365 on board gives organizations an effective tool for keeping operations running smoothly during transition periods or unexpected outages.

One of Office 365's most important features is its cloud-based infrastructure. By moving files and applications off-premises to the cloud, you reduce risks associated with hardware failure or natural disasters. Office 365 also ensures that critical business applications and data are securely backed up and accessible when unexpected events arise. This facilitates smooth collaboration as well as reduces downtime during disruptions.

Office 365 goes further by prioritizing security. With built-in security features, compliance capabilities, multi-factor authentication, and threat intelligence technologies, businesses can safeguard sensitive data and gain peace of mind. Furthermore, its compliance features help your organization adapt quickly to changing regulations while remaining compliant.
Predictable Expenses
Every business understands that expense management is key to its success. That's where Microsoft Office 365 steps in with subscription-based models that help bring cost transparency and eliminate unexpected expenses. By opting for such subscription-based plans, businesses gain the power to plan ahead and allocate expenses effectively.

Office 365's subscription model stands out with its predictable payment structure, be it monthly or annually. No need for unpredictable financial fluctuations to disrupt budgeting and planning efforts! Office 365 provides an in-depth view of ongoing expenses so budgeting and planning become much simpler – helping you allocate funds effectively while investing elsewhere within your business.

Office 365's benefits go beyond predictable service plans. Thanks to its cloud-based solutions, you no longer need to manage server purchases, upgrades, and storage expansions. Office 365 handles everything for you – saving precious resources and freeing up time and energy to focus on strategic activities that support growth initiatives.
Conclusion
Office 365 provides businesses with an expansive suite of tools and features designed to address their core business needs. From easy file access and improved communication to reliable cloud storage and automatic upgrades, Office 365 enables organizations to streamline collaboration, enhance resilience, and increase productivity – giving your organization a competitive edge in today's dynamic marketplace.

When it comes to harnessing the full potential of Office 365 and Microsoft services, partnering with a reliable managed service provider is key. As a trusted provider of IT solutions and services, Prescient Solutions specializes in helping businesses leverage the power of Microsoft technologies to drive growth and efficiency. With our expertise in Office 365 and Microsoft services, we offer comprehensive support and tailored solutions to meet the unique needs of businesses. Our team of certified professionals ensures seamless implementation, migration, and management of Office 365, ensuring a smooth transition and uninterrupted productivity.

To learn more about how Prescient Solutions can help your business harness the power of Office 365 and Microsoft services, contact us today for a consultation.