Cybersecurity in Milwaukee: What Every Business Owner Needs to Know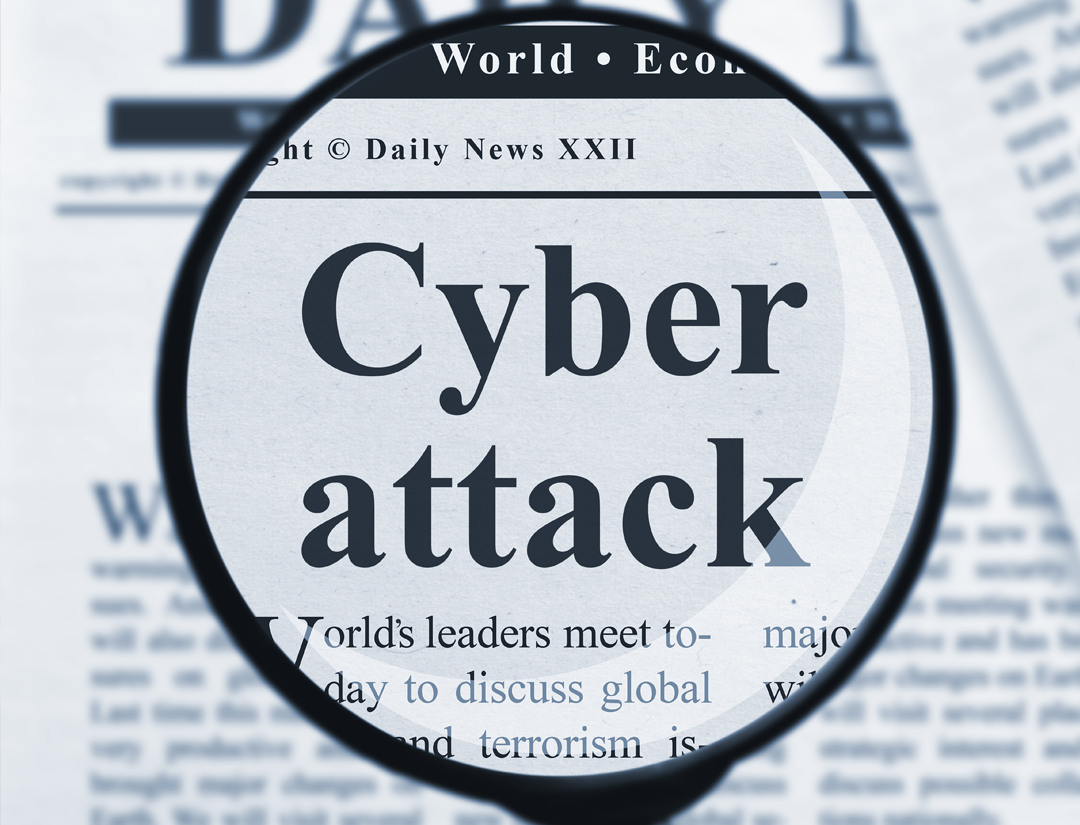 According to Check Point Research, cyberattacks increased 38% globally from 2021 to 2022. Unfortunately, Milwaukee businesses are no exception. With a growing number of businesses expanding digitally, cyber criminals are exploiting vulnerabilities and targeting companies of all sizes with relentless determination.

Milwaukee businesses face many challenges in safeguarding sensitive data and ensuring customer trust, with cybercriminals becoming more sophisticated in their attacks to disrupt operations, compromise valuable information, and cause significant financial losses. From startups to established enterprises alike, no organization is immune from potential cyber threats.

In this blog, we'll investigate the cybersecurity landscape in Milwaukee and identify common threats businesses are currently facing. We'll also offer best practices for safeguarding against cyber risks to ensure your data stays protected and operations remain uninterrupted. By taking these proactive steps, businesses can fortify digital defenses, mitigate potential threats, and maintain customer trust.
The Current Cybersecurity Landscape in Milwaukee

Milwaukee's digital landscape is rapidly evolving, creating the need for increased cybersecurity practices. Businesses reliant on technological innovations face cyber threats that threaten companies of all sizes. Therefore, understanding your local cybersecurity climate is key to protecting valuable assets and maintaining customer trust.

Milwaukee's bustling business community has experienced an increasing number of cyber threats in recent years. Data breaches and ransomware attacks have exposed various companies across industries to digital adversaries. These events demonstrate the need for robust cybersecurity measures as cybercriminals refine their tactics in order to exploit any weaknesses.

Cyber attacks in Milwaukee don't discriminate; even startups and small enterprises are vulnerable. Deceptive social engineering tactics, like phishing emails, have duped employees into divulging sensitive company data – placing Milwaukee businesses at significant risk.

As we continue in this blog post, we'll discuss essential cybersecurity measures every business owner in Milwaukee must understand. Being proactive and knowledgeable helps protect your organization against threats while remaining resilient during times of adversity.
Key Cybersecurity Risks for Businesses

As businesses in Milwaukee transition into the digital era, cybersecurity risks require careful consideration and must be understood in order to protect against potential attacks. Let's explore some common cybersecurity threats that every business owner should be aware of:

Phishing Attacks: Cybercriminals have perfected the art of impersonation, sending deceptive emails or texts designed to fool employees into divulging sensitive data. Such attacks can result in data breaches, financial losses, and damage to brand reputation. Training your team members to recognize and report suspicious activity can help combat them effectively.

Ransomware: Ransomware can hold your business data hostage, demanding an exorbitant ransom in exchange for its release. These attacks can cripple operations and cause significant financial harm. To reduce the effects of such attacks, it's important to regularly back up your data and implement strong security measures.

Insider Threats: Unfortunately, not all cybersecurity risks come from external sources. Whether it be intentional or accidental, employees can pose a significant risk to your business's sensitive information. Make sure you restrict access to critical data and implement strong security protocols for employees to mitigate these risks.

Weak Passwords: Memorizing strong and unique passwords may be challenging, but weak passwords make it easier for hackers to gain entry. Encourage employees to utilize complex passwords with two-factor authentication as an extra layer of protection.

Outdated Software and Systems: Ignoring software updates may seem harmless, but it leaves your business vulnerable to known security flaws. Regularly update your operating systems, applications, and security software to ensure you have the latest protections.

Mobile Device Vulnerabilities: With more and more businesses using mobile devices for business operations comes an increased risk. Lost or stolen devices could expose sensitive information. To avoid data breaches and protect this sensitive data on these mobile devices, strong security measures such as encryption and remote wiping must be in place.

Third-party Risks: Partnering with vendors and suppliers can bring many advantages to your business but also exposes it to cybersecurity threats. Be sure that all third-party vendors implement effective security practices to protect shared data.

By taking proactive steps to address cybersecurity risks, you can increase resilience within your business and safeguard its digital assets. Remember, investing in cybersecurity isn't optional in today's digital landscape – it's an absolute must!
Cybersecurity Best Practices for Businesses

In today's digital world, cybersecurity must be a top priority for businesses in Milwaukee. In this section, we'll dive into some key cybersecurity best practices to keep your company safe from potential threats. By following these practices, you can navigate the digital landscape with confidence, ensuring your business stays resilient against any risks that may come your way.

Password Security: The first line of defense begins with strong and unique passwords. Empower your team to create complex combinations of lower and uppercase letters, special characters, and numbers. For an added layer of protection, consider implementing two-factor authentication (2FA) to ward off unauthorized access.

Employee Training: Your employees are the frontline in safeguarding your digital fortress. Equip them with cybersecurity awareness training that enables them to identify phishing attempts, suspicious links, and social engineering tactics. Educated employees will become your greatest allies in mitigating risks.

Secure Network Infrastructure: For maximum protection, invest in reliable firewalls and keep security software updated to shield your network against unauthorized access and malware threats.

Data Protection and Backup: Safeguarding your business's lifeblood – data – is critical. Encrypt sensitive information to fend off unauthorized access, and regularly back up your data to a secure, offsite location. In the event of a breach, having a recent backup can prove to be a lifesaver.

Incident Response Plan: Be ready for anything by creating a comprehensive incident response plan. Set out roles and responsibilities should a cyber attack occur, along with a step-by-step protocol designed to mitigate damage and promote quick recovery.

Regular Security Audits and Vulnerability Assessments: Maintaining the upper hand requires staying ahead of cyber threats. Conduct periodic security audits and vulnerability assessments to identify weak points in your systems and address potential risks before they are exploited.

Stay Informed: Knowledge is power in an ever-evolving landscape of cyber threats. Stay abreast of cybersecurity trends and best practices by staying informed. Read news articles related to cybersecurity, attend industry conferences, and engage with security experts who can give you more information.

Compliance with Regulations: Navigating the regulatory landscape is vital to protecting both your business and customers. Be familiar with cybersecurity regulations relevant to your Milwaukee-based company to ensure you remain compliant and avoid potential legal or financial repercussions.

By adopting cybersecurity best practices, not only can you strengthen the defenses of your business but also show a commitment to maintaining customer trust. With strength and foresight, businesses can take cybersecurity challenges head on and protect digital assets against threats looming overhead.
Cybersecurity Regulations and Compliance

To safeguard your operations and customers' information, Milwaukee businesses must protect sensitive data and ensure cybersecurity. As several laws and regulations govern data protection and cybersecurity practices in the city, businesses must be aware of these regulations to meet compliance requirements.

For example, businesses in the healthcare industry may need to follow the Health Insurance Portability and Accountability Act (HIPAA). Those that process payment card information may be subject to the Payment Card Industry Data Security Standard (PCI DSS). Furthermore, all businesses must adhere to state and federal laws concerning data breach notification and consumer privacy.

Complying with cybersecurity regulations can be complex, but taking proactive steps can help ensure your business meets the necessary requirements. To start, businesses should consider conducting a comprehensive cybersecurity risk assessment. This assessment identifies vulnerabilities, evaluates data security measures, and helps create a roadmap for compliance.

After identifying weaknesses and evaluating the effectiveness of your security measures, consider implementing robust cybersecurity policies and procedures tailored to specific regulations. This may include data encryption, access controls, incident response plans, and regular cybersecurity training for employees. Regular audits and vulnerability assessments can also help monitor and improve compliance over time.

To navigate your industry's cybersecurity regulations, it may be helpful to partner with a knowledgeable managed service provider. Their expertise can guide you in understanding and meeting the necessary compliance standards, reducing the risk of legal penalties and reputational damage.
Conclusion
In today's rapidly evolving digital landscape, cybersecurity has become a critical priority for Milwaukee businesses seeking sustained success. With cyber threats becoming increasingly sophisticated, it's imperative to take proactive steps to safeguard customer trust and secure confidential data. Regardless of business size, understanding and mitigating potential cybersecurity risks are essential for maintaining compliance and protecting your organization.

Prescient Solutions is a seasoned IT provider dedicated to safeguarding your company's digital assets. We specialize in tailored cybersecurity strategies specifically designed to shield businesses in Milwaukee. Our experienced team stays vigilant, staying one step ahead of potential threats and taking proactive measures to mitigate cyber attacks' risks.

Don't leave your company vulnerable to today's online threats. Reach out to Prescient today to ensure the protection of your digital assets and pave the way for your company's future success.