Why Milwaukee Businesses are Turning to Managed IT Services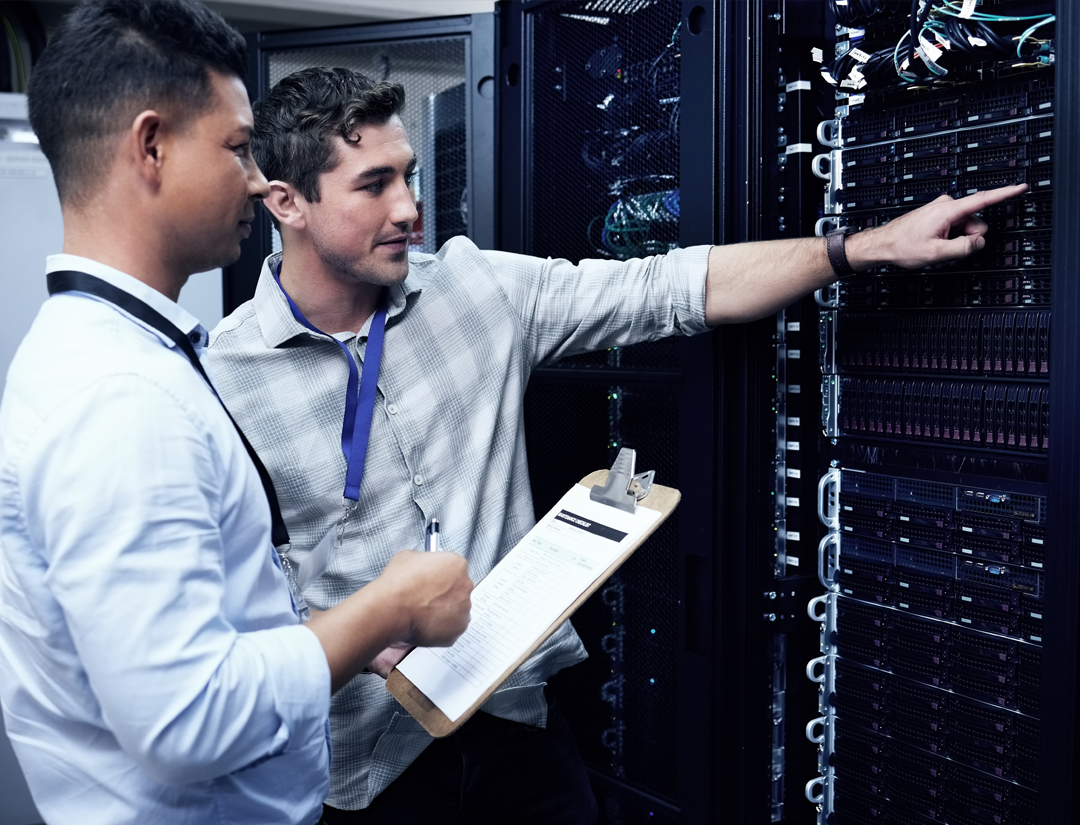 Technology has become an indispensable part of business operations in Milwaukee. As digital solutions and connectivity play an increasing role, IT infrastructure has grown in complexity, posing significant challenges for local businesses. Juggling a multitude of devices, software applications, servers, and networks demands constant attention, updates, and troubleshooting, leaving companies struggling to keep up with the rapidly evolving IT landscape.

As a result, many businesses in the Milwaukee area are turning to managed IT services. These innovative outsourced IT solutions are revolutionizing how businesses manage their technology needs. Employing a team of IT specialists, managed IT services alleviate the strain associated with managing technology infrastructure so businesses can focus on core competencies.

In this blog, we'll examine the reasons why Milwaukee businesses are increasingly turning to managed IT services and the advantages they bring them. From cost savings and enhanced IT expertise to proactive support and seamless scalability, managed IT services are enabling businesses to navigate the digital landscape confidently while achieving sustainable growth.
The Growing Complexity of IT Infrastructure

Management of an ever-evolving IT landscape can be a challenging task for many Milwaukee businesses. As digital solutions and connectivity demand has skyrocketed, IT infrastructure has become increasingly complicated – even for experienced teams. Juggling multiple devices, software applications, servers, and networks that need constant updates and repairs makes keeping up with an ever-evolving IT landscape difficult for most organizations.

Managed IT services provide a reliable solution for today's IT challenges, with experts dedicated to managing all aspects of IT infrastructure on your behalf. When you partner with a managed IT provider, you gain access to a full team of dedicated IT specialists with years of experience who are well-equipped to meet all your IT needs. Outsourcing your IT frees your internal resources to concentrate on core business operations. Not only will this streamline processes, but it will allow your team to focus on strategic initiatives and growth.

Managed IT providers also take a proactive approach to IT management. Rather than reacting to problems after they occur, they work diligently to identify potential issues before they escalate and help minimize downtime or disruptions of operations. This ensures your organization can continue to operate smoothly and reduce the impact of such events.
How Managed IT Services Can Empower Milwaukee Businesses

In today's fast-paced and competitive business landscape, managed IT services have emerged as a game-changing solution for Milwaukee businesses. These comprehensive outsourced IT solutions offer a wide range of advantages, enabling companies to thrive in the digital era. Let's explore the key benefits that managed IT services bring to the table.
Cost-Effectiveness
One of the most notable advantages of outsourcing your IT is the potential for cost savings. Maintaining an in-house IT team can be expensive, with expenses for salaries, training, and infrastructure expenses adding up quickly. By outsourcing IT services to dedicated providers, businesses can gain access to an experienced team of IT specialists without incurring additional overhead expenses.

Managed IT providers also offer flexible pricing models, allowing businesses to only pay for the services they use. Predictable and transparent cost structures enable businesses to more effectively allocate budgets and invest strategically for growth. Milwaukee businesses that adopt managed IT services can save money while taking advantage of top-of-the-line IT support.
Enhanced IT Expertise
With managed IT services, Milwaukee businesses gain cost-effective IT support without the burden of employing and overseeing an in-house team. Managed IT providers have expertise in various IT areas, including network infrastructure, software management, cloud solutions, and cybersecurity, offering businesses access to a team of specialists knowledgeable of current industry trends and best practices.

Managed IT providers offer businesses access to a range of IT solutions designed specifically for their individual needs. When it comes to network infrastructure, they can efficiently analyze, diagnose, and implement effective solutions, ensuring data access and connectivity are seamless throughout an organization. Furthermore, these specialists excel in managing software applications, optimizing their performance and ensuring compatibility across all systems.

Cloud technology has quickly become a crucial part of modern business operations. To help businesses transition, managed IT services also provide expertise in designing, implementing, and managing cloud solutions that harness its full potential. They also enable businesses to confidently capitalize on its benefits for streamlining workflows, improving data accessibility, or even remote work capabilities.
Proactive IT Support
Another important advantage of partnering with a managed IT provider is the ability to access proactive IT support. Rather than reacting to IT issues after they occur, these service providers adopt a preemptive approach, continuously monitoring IT systems round-the-clock. By actively observing network performance, system metrics, and potential vulnerabilities, managed services providers can swiftly identify and address emerging problems before they escalate into critical issues.

This proactive strategy significantly minimizes downtime and disruptions to business operations. When potential issues are addressed early on, businesses can maintain peak productivity, avoid costly delays, and uphold their commitment to providing uninterrupted services to their customers. Furthermore, by mitigating the risk of system failures, managed IT services contribute to a seamless and consistent end-user experience, boosting customer satisfaction and brand reputation.
Tailored Scalability
IT providers offer the flexibility to scale IT resources based on a business's evolving needs. As businesses in Milwaukee venture into new territories or experience fluctuations in demand, these managed services can step up to accommodate their changing requirements.

For instance, during periods of rapid growth, managed IT services can swiftly scale up IT infrastructure, adding new users, increasing server capacity, and expanding storage capacity as needed. Conversely, during slower periods, the flexibility to scale down ensures that businesses don't carry unnecessary IT overheads. By effectively aligning IT resources with business growth, IT providers enable companies to remain agile and adaptable in a rapidly changing market, all while optimizing cost efficiency.
Ability to Focus on Core Business Objectives
Outsourcing IT management to service providers empowers businesses in Milwaukee to allocate their internal resources more efficiently, allowing them to direct their focus on core business objectives and strategic initiatives. With the burden of day-to-day IT tasks lifted from their shoulders, teams can concentrate their efforts on mission-critical projects that drive growth, enhance customer satisfaction, and improve overall business performance.

Whether it's launching new products, expanding market reach, or enhancing customer experiences, managed IT services provide the foundation for businesses to concentrate on what truly matters without being bogged down by IT complexities. This streamlining of business processes and resource allocation leads to enhanced productivity, innovation, and, ultimately, a competitive edge in the marketplace.
Strengthened Data Management and Backup Solutions
Managed IT Services offer reliable data backup and management solutions that protect critical business information from any hardware failure, cyberattack, or human errors that could compromise it. Through automated backups and redundant storage options, businesses can safeguard their critical business files from potential data loss caused by hardware malfunction, cyber attacks, or human error.
Compliance and Regulations Support
Compliance with data privacy laws and industry regulations is of utmost importance for businesses in Milwaukee. Managed IT services play a pivotal role in ensuring adherence to these stringent requirements. Equipped with in-depth knowledge of compliance standards, these service providers assist businesses in implementing and maintaining necessary IT controls and security measures.

This proactive approach helps reduce the risk of fines, reputational damage, and legal consequences, providing businesses with peace of mind and confidence in their data protection practices.
Streamlined Vendor Management
Managing multiple IT vendors can be a complex task, demanding significant effort and organization. Fortunately, IT providers offer a streamlined solution. As a single point of contact for all IT-related matters, these providers liaise with various vendors on behalf of the business.

This centralized approach ensures smooth communication and efficient issue resolution, saving valuable time and resources. By handling vendor relationships expertly, managed IT services contribute to a more reliable and responsive IT infrastructure, enabling businesses to focus on their core operations and strategic goals.
Prescient Solutions: Your Trusted Managed Service Provider in Milwaukee
Managing IT effectively can be challenging as technology becomes increasingly critical to business operations. Fortunately, managed IT services offer an efficient and cost-effective solution, providing enhanced expertise, proactive support, scalability, and other benefits that enable businesses to optimize resources, streamline operations, and focus on core goals.

For Milwaukee businesses seeking top-notch managed IT services, Prescient Solutions is a reputable provider. With over 27 years of experience, Prescient has been empowering businesses to navigate their IT infrastructure seamlessly, driving efficiency and growth. Our team of dedicated IT experts possesses extensive knowledge, allowing us to develop custom solutions tailored to each business's unique needs.

Ready to take your Milwaukee business to the next level? Reach out to Prescient Solutions today and discover how our expertise and customized IT solutions can propel your enterprise to thrive in today's digital era.