The Power of Managed IT: 9 Business Advantages You Should Know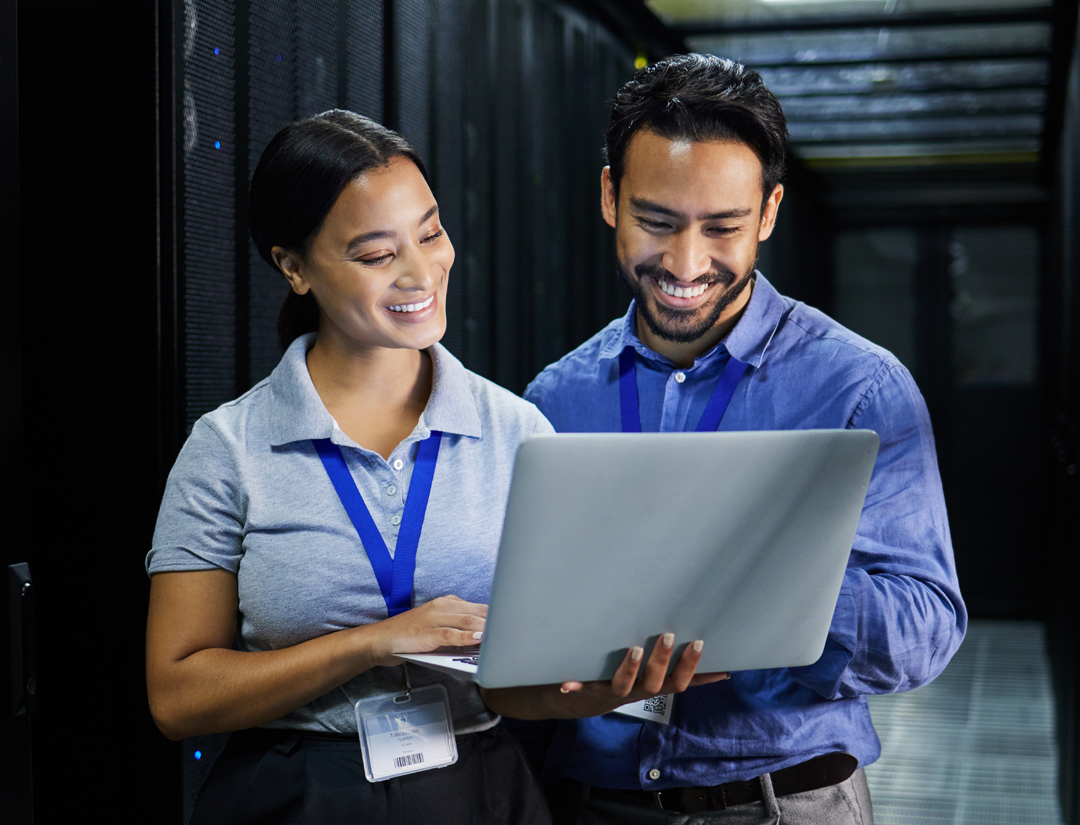 Success in today's business world heavily relies on technology, making effective IT management crucial. With companies increasingly relying on digital platforms, data analysis, and seamless connectivity, the importance of IT has grown exponentially. Managed IT services provide a modern approach to optimizing businesses' technological capabilities.

These services offer significant advantages that contribute to business growth by enabling strategic technology management. By outsourcing IT functions to specialized providers, companies can prioritize their core operations while benefiting from the expertise of IT professionals. Join us as we delve into nine specific benefits that highlight the transformative potential of managed IT services in today's dynamic landscape.
Cost Efficiency
Cost optimization is essential for maintaining profitability in today's competitive business environment. Managed IT services provide a valuable solution for businesses looking to reduce costs without compromising on technology quality. By leveraging various factors, these services create a favorable financial landscape that helps businesses thrive.

For example, managed IT services help businesses eliminate unpredictable expenses. In traditional IT setups, ad hoc costs for repairs, updates, and troubleshooting often arise unexpectedly. These unforeseen expenses can disrupt budgets and strain finances. However, with managed IT services, companies benefit from predictable monthly costs, enabling better budget forecasting and allocation for future growth.

Managed IT services also take a proactive approach to maintenance and problem solving. Rather than waiting for issues to arise and incurring downtime experiences, service providers monitor systems and address potential problems early on. This prevents disruptions and reduces the costs associated with emergency fixes and recovery.

In addition, the cost of hiring and retaining skilled IT staff can be expensive for businesses. The process of recruiting, training, and maintaining an in house IT team can strain financial resources, especially for smaller enterprises. However, by utilizing managed IT services, organizations gain access to a pool of skilled IT experts without having to bear the burden of ongoing payroll costs. This expertise helps improve overall IT efficiency without adding extra overhead expenses.
Proactive Maintenance
Today, downtime is a serious problem that can hinder productivity and affect profitability. To address this issue, managed IT services offer a proactive approach to IT maintenance. By anticipating and resolving potential issues, these services ensure uninterrupted operations and improved efficiency.

This involves constant monitoring to detect and address issues before they become significant problems. Managed IT service providers utilize advanced tools to identify anomalies, vulnerabilities, and performance concerns, ultimately minimizing the impact on users.

Proactive maintenance is also crucial in preventing downtime and minimizing disruptions. Managed IT services play an important role in swiftly addressing identified issues and preventing system failures, outages, and disruptions, helping maintain smooth workflows and ensuring customer satisfaction remains intact.

Let's consider a situation where a crucial application encounters a small hiccup. If not addressed early on, this problem could escalate and potentially cause system failures and disruptions to business operations. With the assistance of proactive maintenance provided by managed IT services, businesses can prevent such issues from persisting, ensuring continuous application performance and delivering uninterrupted work processes for positive customer experiences.

By implementing this approach, businesses can foster a stable IT environment that enhances overall productivity. With reliable technology tools at their disposal, employees can focus on their tasks without being hindered by technical issues, allowing teams to achieve more while optimizing resource utilization.
Access to Expertise
Having the right expertise is critical for driving innovation and gaining a competitive edge in today's fast paced business world. Managed IT services provide businesses with a strategic solution to access specialized knowledge and skills. This empowers them to effectively navigate complex technological challenges and seize emerging opportunities.

Managed IT providers offer a wide range of specialized skills and knowledge. Whether it's cyber security or cloud computing, these experts are highly knowledgeable in various technological areas. Their expertise allows businesses to access the latest insights and solutions that align with industry best practices.

Today, finding and keeping skilled IT professionals can be challenging for businesses. The demand for technical talent often outweighs the supply, creating an IT skills gap. To bridge this gap, businesses can turn to managed IT services that offer immediate access to a team of experts without the difficulties of recruiting, training, and retaining employees.

Managed IT service providers offer more than just technical support. They also provide valuable strategic guidance to businesses. By staying up to date with industry trends and emerging technologies, these providers empower organizations to make informed decisions that align with their bottom line. This partnership fosters innovation and helps businesses stay ahead in the competitive market landscape.
Focus on Core Business
To achieve excellence and sustain growth, it's crucial for businesses to stay focused on their core competencies. By outsourcing the complexities of technology management to an IT provider, businesses can redirect their resources, time, and energy towards their main functions.

This partnership can greatly streamline business operations. By relieving the burden of tasks such as software updates, network maintenance, and troubleshooting, teams can focus their efforts on strategic initiatives that generate value for the business.

In addition, businesses that outsource their IT can redirect their valuable resources away from maintaining an internal IT department. This allows them to allocate financial, human, and time resources towards more important areas such as product development, customer service, and expanding into new markets.

By relinquishing the burden of daily IT management, businesses not only gain enhanced agility to swiftly adapt to market shifts but also obtain the freedom to pursue innovative endeavors. This streamlined focus allows organizations to experiment, adapt, and capitalize on opportunities that align with their long term objectives.
Scalability and Flexibility
Technology and the way we do business are advancing rapidly, meaning businesses need to be able to adapt quickly. Managed IT services provide a flexible and scalable approach that allows businesses to customize their technology solutions according to their present requirements while also being prepared for future growth and transformations.

By partnering with managed IT services, businesses can seamlessly adapt their IT resources to meet changing demands. Whether expanding or downsizing, organizations can rely on the flexibility of managed service providers to align their services with exact requirements. This scalability allows businesses to optimize their IT infrastructure without unnecessary cost or resource constraints.

Businesses also need to keep up with the latest technology to stay competitive. That's where managed IT services come in. These services ensure that organizations are equipped with the most advanced technological advancements available. Whether it's embracing cloud solutions or implementing emerging technologies, partnering with a managed service provider keeps businesses at the forefront of innovation.
Enhanced Security
As cybercrime continues to soar, it's crucial to prioritize the protection of sensitive information and critical operations. Managed IT services offer a trustworthy defense against the constant onslaught of digital risks. Beyond mere protection, these services provide a shield of trust that enables organizations to fulfill their commitments to data security and privacy.

Managed IT service providers are like conductors, skillfully coordinating a range of security measures to protect against various cyber threats. They use advanced tools to proactively detect and counteract risks such as malware and phishing attacks. By staying one step ahead, they patch vulnerabilities and prevent breaches of compromising sensitive information.

Today's businesses also face the challenge of securing sensitive information while complying with strict regulations. Managed IT services have emerged as crucial allies in this endeavor, acting as guardians of compliance by implementing protocols that align with industry specific regulations. These services employ encryption, access controls, and robust security measures to safeguard data integrity and ensure adherence to regulatory requirements.

In the event of a security incident or online breach, organizations need to respond quickly to contain and minimize damage. Managed IT providers specialize in providing around the clock vigilance and are always prepared to take immediate action. With their expertise, they can effectively neutralize threats, recover compromised data, and restore normal operations promptly. This helps minimize disruptions and potential financial consequences.
24/7 Support
Time is of the essence in today's business world, making around the clock IT support a pivotal role in business continuity. Managed IT services provide uninterrupted assistance, swiftly resolving technical challenges and minimizing downtime. This maintains seamless operational momentum, making it an invaluable lifeline for businesses.

IT service providers prioritize proactive measures to address potential technical issues. They emphasize around the clock accessibility to expert support, ensuring prompt resolution of any disruptions that may arise. This unwavering commitment to assistance serves as a safeguard for productivity and enhances customer interactions.

When faced with technical disruptions, it's important to restore operations promptly. Managed IT services excel in agility by providing quick response times, diagnosing issues swiftly, and implementing solutions efficiently. By minimizing downtime, businesses prevent revenue losses, maintain their operational flow, and preserve client trust.
Compliance and Regulations
Complying with industry specific regulations and compliance standards is a non negotiable for businesses in every sector. Managed IT services provide a valuable strategic partnership in navigating this complex landscape. With these services, organizations can meet the strict requirements established by regulatory bodies, protect sensitive data, and fulfill their ethical responsibilities.

Each industry operates under specific regulatory frameworks that outline guidelines for data handling, storage, and security. Managed IT service providers have extensive knowledge of these sector specific regulations, allowing businesses to ensure their technology practices align with the legal and operational requirements of their industry.

With the increasing focus on data breaches and privacy concerns, managed IT services have become crucial in strengthening data security and ensuring compliance with privacy regulations. By implementing encryption, access controls, and effective data management protocols, businesses can safeguard sensitive information and minimize the potential for expensive legal consequences.
Competitive Edge
Standing out from the crowd requires unique strategies that can capture attention and create a lasting impression in the minds of potential customers. That's where managed IT services come into play. By leveraging technology in creative ways, businesses can enhance customer experiences, streamline operations, and establish themselves as industry leaders.

With managed IT services, businesses can harness the power of cutting edge technology without the added responsibility of internally managing it. This allows organizations to stay ahead in their respective industries and offer products and services that align with changing customer preferences and market trends.

Successful businesses are known for delivering exceptional customer experiences. Managed IT services play a crucial role in adopting a customer centric approach by optimizing technology solutions that enhance engagement, personalization, and convenience. This competitive advantage fosters customer loyalty and amplifies brand recognition.

Finally, to navigate the ever evolving business landscape, adaptability is key. Managed IT services enable organizations to swiftly incorporate new technologies or modify existing systems to meet shifting demands. This flexibility empowers businesses to pivot, innovate, and respond to market changes with remarkable speed.
Conclusion
Managed IT services offer a transformative solution that optimizes technology, improves security, and improves competitive capabilities. With benefits including cost efficiency, proactive maintenance, adherence to compliance standards, and around the clock support, these services bring a wide range of advantages that reshape operations, streamline resources, and fuel growth.

If you're a business in the Chicago, Madison or Milwaukee areas, Prescient Solutions is a premier provider with over 27 years of experience in the local market. We're here to support you on your path to managing IT services. Our track record speaks for itself – we've successfully tailored solutions for a wide range of industries. With our comprehensive suite of services, we empower businesses like yours to unlock the full potential of their tech infrastructure.

To learn more, reach out to our team today
! We are committed to revolutionizing your approach to technology management, setting you on a path to sustained success.