The IT Hurdles Often Faced by Small Companies in Milwaukee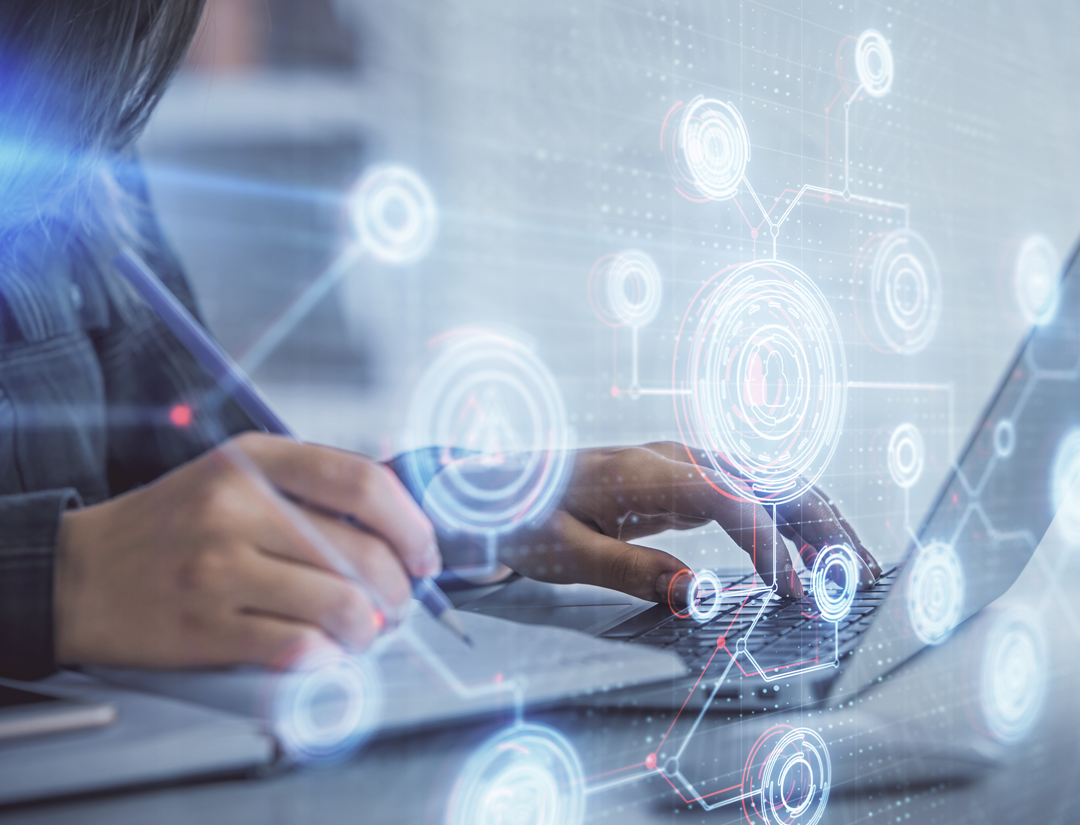 Small companies play an essential role in driving economic development and innovation across Milwaukee. But their journey can present unique obstacles – particularly those related to technology. In this blog, we'll explore these hurdles frequently faced by small enterprises throughout Milwaukee and offer strategies for overcoming them. By taking proactive steps and implementing effective practices, businesses can equip themselves to navigate the intricacies of today's digital landscape with confidence and seize opportunities for growth.
Limited Budget Constraints
Small businesses are key in Milwaukee's thriving business landscape. However, they often encounter specific challenges when it comes to their IT infrastructure. Budget limitations, in particular, pose a significant hurdle that forces these enterprises to innovate and find efficient solutions to remain competitive.

In today's business landscape, incorporating technology has become crucial for achieving success. However, small businesses with limited budgets may face challenges in keeping up with the rapid pace of technological innovation. While investing in IT infrastructure and software can enhance competitiveness, financial constraints can hinder progress. Unlike larger enterprises, small businesses often lack the necessary funds to make upfront investments into cutting edge technology.

Businesses that neglect to invest in IT may face serious consequences. Outdated and slow systems can disrupt day to day operations, leading to reduced efficiency and productivity. In addition, limited budgets often hinder small companies from implementing necessary cybersecurity measures to protect against cyber threats, such as data breaches or damage to their reputation.

To overcome budget constraints, small businesses need to be resourceful and strategic in their thinking. They can explore cost cutting alternatives such as using cloud solutions that allow for scalability without requiring significant upfront investments. Additionally, considering cost efficient IT services from external firms or utilizing collaboration tools can help boost processes and increase operational efficiency within the limitations of a restricted budget, ultimately helping small businesses remain competitive.
Skilled Personnel Shortage
IT teams play a vital role in the success of modern business. They ensure seamless operations and protect against cyber threats, giving businesses a clear competitive advantage. This need is particularly crucial for small businesses in Milwaukee.

Many businesses in Milwaukee encounter a significant challenge: a shortage of skilled IT professionals available to meet the increasing demand for IT expertise. This issue calls for innovative strategies to attract qualified individuals who can make valuable contributions to these businesses' success.

Recruiting and retaining qualified IT staff is a common challenge for small businesses in Milwaukee. The best talent tends to be drawn to larger organizations, making it difficult for smaller businesses to find the tech specialists they need for growth. As a result, turnover rates can be high, leading to skill shortages and leaving businesses unprepared to handle technological advancements.

Businesses that lack a competent IT team face challenges in achieving efficiency and seizing opportunities. Additionally, without cybersecurity experts onboard, businesses become susceptible to digital attacks that compromise the security and integrity of their data. This not only puts sensitive information at risk of breaches but also undermines the trust that customers and partners have in the business's ability to protect their interests.

To tackle this challenge, businesses in Milwaukee need to employ inventive strategies. They can consider collaborating with educational institutions to identify new IT talent as an effective approach. Furthermore, offering remote work arrangements and flexible schedules can help broaden their candidate pool. Finally, outsourcing IT tasks can grant access to specialized skills without the need for full time commitments.
Cybersecurity Vulnerabilities
Cybersecurity threats are increasing, and businesses in Milwaukee are not immune. In today's interconnected digital landscape, both large corporations and small enterprises can become targets of cyber attacks that put sensitive data at risk, disrupt operations, and damage customer trust. As hackers continually enhance their tactics, it's crucial for businesses to adopt comprehensive cybersecurity measures to safeguard against such threats.

Even with their extensive resources, large corporations are not immune to cybercrime. Their extensive digital presence and intricate networks make them attractive targets for cybercriminals seeking weaknesses to exploit. As a result, these companies must remain constantly vigilant by implementing state of the art protective measures and fostering a culture of cybersecurity awareness among all employees, regardless of their position within the organization.

Small businesses encounter distinct challenges because of their constrained budgets and limited resources, which renders them equally vulnerable to online attacks. Given their dependency on digital tools and platforms, they face risks such as phishing attacks, ransomware attacks, and various other cyber threats. As these businesses embrace digital expansion, it becomes imperative to enhance their cybersecurity measures in tandem.

Milwaukee's collaborative business ecosystem creates a situation where cyber threats can have a domino effect, impacting multiple businesses within their supply chains and partnerships. This interdependence emphasizes the importance of businesses in Milwaukee joining forces to establish a secure environment that protects not only themselves but the entire business community.

As cyber attacks become more frequent and sophisticated, businesses in Milwaukee need to be proactive in protecting themselves. This can include regularly evaluating their risk levels, conducting employee training sessions, and partnering with cybersecurity firms. By taking these aggressive measures and seeking guidance from experts in cybersecurity, Milwaukee businesses can establish strong digital infrastructures that prioritize growth while safe guarding customer data and trust.
Scalability and Future Growth
IT infrastructure serves as the backbone for modern businesses' growth and expansion. Small businesses must ensure that their IT systems not only fulfill current demands and complexities but can adapt accordingly as their business expands. This is particularly crucial as operational intricacies increase and customer expectations evolve. Having scalable and adaptable IT infrastructure allows small businesses to remain agile in the face of changing market demands and able to seize new opportunities with confidence and agility.

Scaling involves more than simply increasing operations; it requires maintaining efficiency and effectiveness at the same time. Small enterprises frequently experience problems caused by outdated systems that cannot keep up with increased workloads. As operations become more intricate, bottlenecks may prevent these businesses from providing products or services at their desired scale.

Navigating the path toward scalability takes strategic foresight. Business leaders should explore cloud computing solutions, which offer flexibility and scalability on demand without substantial upfront investments. Modular IT architectures enable businesses to incrementally expand components as necessary while avoiding disruptions. Collaborative tools and communication platforms also play a crucial role in maintaining team cohesion as teams grow larger.
Small businesses need to plan to ensure their IT systems align with future expansion by regularly assessing their technological needs and creating roadmaps that anticipate expansions. Regular system audits, ongoing IT training for employees, and agile development plans all help foster an IT landscape that grows alongside your company.
Outdated Technology Infrastructure
In today's digital driven world, businesses of all sizes rely on a robust technology infrastructure to ensure operational efficiency and drive innovation. From enhancing customer experiences to streamlining internal processes, a reliable IT infrastructure is critical for survival. This holds especially true for small companies in Milwaukee, as they heavily depend on IT systems to gain a competitive edge. However, many of these businesses face the challenge of outdated IT infrastructure as they strive for technological progress.

Obsolete IT infrastructure poses a major obstacle for small businesses in Milwaukee. As digital platforms rapidly progress, outdated systems often fail to meet the demands of modern operations. This results in inefficiencies, hindered workflows, and limited ability to adapt to market changes. These limitations not only impede growth but also jeopardize the relevance of businesses in an ever evolving landscape.

Outdated technology goes beyond just operational inefficiencies; it also stifles creativity and reduces productivity for employees who must deal with clunky interfaces and limited features. This lack of collaboration can hinder the development of innovative solutions that could give your business a competitive edge and limit its growth potential. Upgrading outdated systems is crucial to unlocking expansion opportunities for your business.

Many businesses today are embracing cloud based solutions to meet their urgent modernization needs. Cloud technology provides numerous benefits compared to traditional hardware upgrades. It not only offers cost effectiveness but also enables businesses to quickly adapt to changing market demands and customer expectations with minimal disruption, thanks to its agile development methodologies.

To successfully undergo technological revitalization, businesses need to carefully plan their approach. It's important to start with an audit to identify any current weak points and prioritize necessary upgrades. Investing in employee training will also help facilitate a smooth transition during this journey of modernization. By upgrading their IT infrastructure, small businesses in Milwaukee demonstrate their commitment to remaining competitive and resilient in today's market.
Conclusion
Milwaukee's thriving business community depends on small companies to drive innovation and economic growth. However, these businesses often face distinct IT challenges that can hinder their progress. From budget constraints and lack of skilled staff to cybersecurity vulnerabilities and outdated infrastructure, this blog has explored the common obstacles encountered by small businesses in the area. Despite these challenges, each one presents an opportunity for growth, innovation, and success. By implementing effective strategies, taking a proactive approach, and receiving proper IT support, these businesses can navigate today's complex IT landscape and achieve thriving outcomes.

Prescient Solutions has been a trusted manage­d IT provider for over 27 years, serving a wide range of local businesses in Milwaukee. We recognize the distinct challenges that companies in this city face, and our specialized IT services are designed to address those needs. From helping businesses modernize their IT infrastructure to strengthening cybersecurity measures and planning for scalable growth, we offer customized solutions that empower Milwaukee's small businesses. With Prescient by your side, you can navigate the complex IT landscape with confidence and seize new opportunities that contribute to the dynamic economic environment of Milwaukee.

For questions or inquiries, reach out to our team today, or call us at
. We are excited to learn more about your IT goals and how we can assist you!