Safeguard Your Business Success: Reliable Managed IT Services in Milwaukee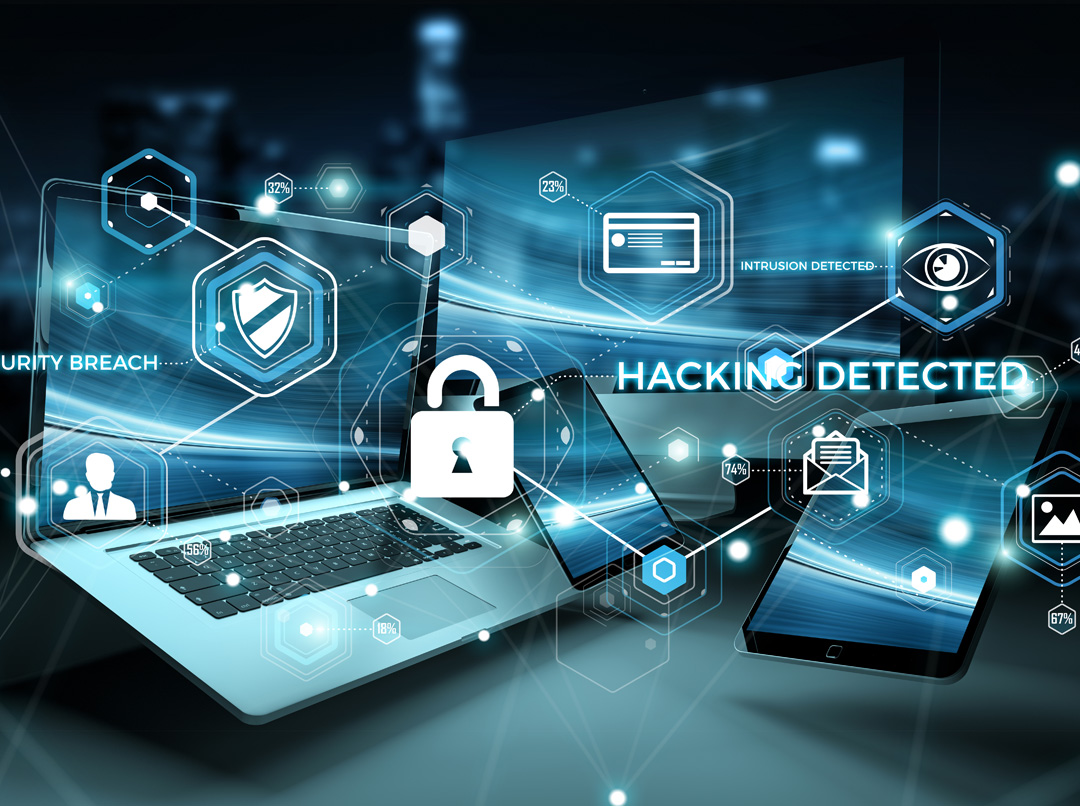 As technology continues to evolve, managing IT infrastructure can be a complex and time-consuming undertaking for businesses in the Milwaukee area. Finding and retaining skilled IT personnel, handling daily issues, and keeping up with routine maintenance can hinder productivity and prevent IT teams from focusing on strategic initiatives that drive business value.
This is where managed IT services from Prescient Solutions come in. With our team of experts providing 24x7 oversight, we handle your IT's routine care, allowing your internal IT teams to leverage their expertise on high-impact projects.
Local Expertise and Industry Knowledge
With a track record of over 27 years, Prescient Solutions has established itself as a leading provider of top-notch IT services to businesses in the Milwaukee area. Our certified experts possess deep knowledge of IT technologies, ensuring that your systems not only meet your current needs but also have the capability to scale and adapt to your future IT requirements.
Tailored Solutions for Diverse Industries
We understand that each industry has unique IT challenges and requirements. Our team has immense experience working with businesses across various sectors, including manufacturing, healthcare, finance, education, and more. Leveraging our industry-specific knowledge, we provide tailored solutions that address the specific pain points and compliance regulations relevant to your business.
Proven Track Record in the Local Market
As a local managed IT service provider, we have a deep understanding of the Milwaukee business landscape. Over the years, we have helped several enterprises in the area overcome their IT challenges and achieve their goals. Our long-standing presence in the local market is a testament to our commitment to delivering reliable and effective IT solutions that meet the unique needs of Milwaukee businesses.
Keeping Up with Technological Advancements
In today's fast-paced world, technology is constantly evolving. Staying up to date with the latest IT trends and innovations is crucial for businesses to maintain a competitive edge. At Prescient, we make it our priority to stay at the forefront of technological advancements. Our experts continually strive to develop their skills and knowledge to provide the most cutting-edge solutions on the market.
Strategic IT Consulting
At Prescient, we go beyond just providing technical solutions. We believe in understanding your business objectives and goals to help you align your technology strategy with your overall business strategy. With our local expertise and industry knowledge, we can offer valuable insights and recommendations to optimize your IT infrastructure, improve efficiency, and drive growth.
Partnership for Future Success
When you choose Prescient Solutions as your managed IT service provider, you're not just getting a vendor; you're gaining a trusted partner invested in your success. We work closely with you to understand your long-term goals and devise strategic IT roadmaps that support your business's growth and evolution. Our team remains by your side, providing ongoing support, proactive monitoring, and adapting your IT infrastructure as your needs change.
Comprehensive Managed IT Services
As a trusted Microsoft Partner, Prescient Solutions brings a wealth of expertise to the products and solutions that support your day-to-day business operations. Our managed services cover a wide spectrum of IT needs, ensuring that every aspect of your technology infrastructure is optimized and secure. With our comprehensive managed IT services, you can focus on your core business initiatives while we handle the complexities of your IT environment.
Data Center Infrastructure Support
Prescient Solutions provides comprehensive support for your data center infrastructure, ensuring optimal performance, reliability, and security. Our experts are well-versed in server management, storage solutions, virtualization, and network infrastructure. We monitor and maintain your data center environment to maximize efficiency, minimize downtime, and protect your critical business data.
Cloud Services
Embrace the power of the cloud with our robust and scalable solutions. Whether you are considering a complete migration to the cloud or need assistance with a hybrid environment, our team is here to help. We offer expertise in cloud architecture design, migration planning, implementation, and ongoing management. With our cloud services, you can leverage the scalability, flexibility, and cost-efficiency of cloud computing to drive innovation and agility within your organization.
Disaster Recovery
At Prescient, we understand the importance of safeguarding your critical data and systems. Our disaster recovery services help businesses minimize downtime and ensure quick remediation in the event of an unforeseen event. We work with you to develop comprehensive disaster recovery strategies, including data backup, replication, and failover solutions. Our experts conduct regular testing and updates to ensure the effectiveness of your disaster recovery plan, providing you with peace of mind and business continuity.
Mobility Solutions
In today's mobile workforce, enabling your employees to stay efficient and connected regardless of their location is crucial. Our team offers comprehensive mobility solutions to support your mobile workforce. We provide mobile device management, secure access solutions, application support, and policy enforcement to ensure seamless and secure remote access to corporate resources. Our team can also assist in implementing BYOD (Bring Your Own Device) policies, enabling your employees to work efficiently while maintaining data security.
Cybersecurity
Protecting your business from cyber attacks is paramount in today's digital landscape. That's why we employ the latest security technologies and industry best practices to safeguard your sensitive data and infrastructure. Our proactive cybersecurity measures include conducting regular risk assessments, implementing robust defenses such as firewalls and intrusion detection systems, and providing continuous monitoring for threat detection and response. We also offer employee awareness training programs to educate your staff about cybersecurity best practices and reduce the risk of human error.
End User Help Desk
Timely resolution of IT-related issues is crucial for maintaining productivity. Our responsive and knowledgeable help desk support team is available 24x7 to address any IT-related concerns or challenges your employees may encounter. We provide prompt and effective resolutions to technical issues, ensuring minimal disruption to their workflow. Our dedicated help desk team acts as an extension of your IT department, providing support and guidance to your end users whenever they need it.
Unlocking Business Success
Each business has unique technology needs. Therefore, we believe in a personalized approach, working closely with you to understand your goals, challenges, and aspirations. Our team of experts then tailors our managed services to match your specific requirements, unlocking the potential for business success. By partnering with us, you can experience numerous benefits that will enhance your operations and propel your organization forward.
Enhanced Efficiency
By offloading routine IT tasks and maintenance to our team, your internal IT personnel can focus on strategic projects that drive growth and innovation. Instead of being burdened by time-consuming and repetitive tasks, your IT team can leverage their skills and expertise to create value for your business. This enhanced efficiency allows for improved productivity, streamlined operations, and accelerated project timelines.
Cost Savings
Opting for managed IT services offers a cost-effective solution compared to maintaining an in-house IT team. With our services, you pay for the specific services you need, eliminating the overhead costs associated with recruiting, training, and retaining a full in-house IT staff. This cost-saving approach allows you to allocate your resources more efficiently and invest in other critical areas of your business.
Scalability and Flexibility
The way we do business is changing, making scalability and flexibility paramount. As your business evolves and grows, our managed services scale with you. Whether you're expanding operations, opening new locations, or adopting new technologies, we ensure that your IT infrastructure can adapt and support your changing needs. Our scalable solutions provide the flexibility necessary to accommodate your business's evolving requirements, empowering you to seize new opportunities and remain competitive.
Peace of Mind
With Prescient Solutions as your managed IT service provider, you can find peace of mind knowing that your IT environment is in safe hands. Our 24x7 monitoring and rapid response to issues ensure that potential problems are found and resolved proactively, minimizing downtime and maximizing uptime.
We take a proactive approach, employing advanced monitoring tools and technologies to identify and address potential issues before they impact your business operations. This proactive stance reduces the risk of disruptions and allows your team to work without interruptions, fostering a stable and productive work environment.
Conclusion
Choosing a refutable managed IT service provider can make all the difference when traversing the complex world of IT management. With Prescient Solutions' extensive experience, local expertise, and a wide range of managed services, we empower businesses in Milwaukee and its surrounding areas to optimize their IT infrastructure, enhance efficiency, and fuel growth. Let us handle your IT's routine care, so you can focus on what matters most—advancing your business in the digital age.
to learn more about our tailored managed IT services and discover how we can propel your Milwaukee-based business toward a more secure, efficient, and prosperous future.
FAQ
Q1: What is the advantage of outsourcing managed IT services to Prescient Solutions in Milwaukee?
A: By outsourcing managed IT services to Prescient Solutions, you can benefit from our expertise, experience, and dedicated support team. We handle all aspects of your IT infrastructure, allowing you to focus on your core business functions.
Q2:
How does Prescient Solutions ensure data security and protection?
A: Prescient Solutions employs robust security measures, including encryption, firewalls, antivirus software, and regular security updates, to safeguard your data. We also implement data backup and disaster recovery solutions to ensure business continuity in case of unexpected events.
Q3:
Can Prescient Solutions assist with hardware and software procurement?
A: Yes, we can assist you in procuring the right hardware and software for your business. We have partnerships with leading vendors, ensuring you have access to high-quality technology solutions that meet your specific requirements.
Q4:
What if I experience technical issues or need IT support?
A: We offer comprehensive IT support, including a 24/7 help desk. Our team of skilled professionals is available to address your technical issues, provide guidance, and ensure minimal downtime for your business operations.
Q5:
How does Prescient Solutions stay up-to-date with the latest technology trends?
A: We prioritize staying at the forefront of technology trends. We continuously invest in research and development, maintain partnerships with industry-leading vendors, and provide ongoing training to their staff to ensure they deliver cutting-edge solutions to our clients.
Q6:
Can Prescient Solutions help my business migrate to the cloud?
A: Yes, Prescient Solutions has expertise in cloud services and can assist with migrating your business to the cloud. We offer cloud consulting, migration planning, and implementation services to help you leverage the benefits of cloud technology.
Q7:
How does Prescient Solutions handle scalability as my business grows?
A: We understand the importance of scalability. We design and implement scalable IT solutions that can grow with your business. Whether you need to add new users, expand your infrastructure, or adapt to changing needs, we have the expertise to support your growth.
Q8: What sets Prescient Solutions apart from other managed IT services providers in Milwaukee?
A: Prescient Solutions stands out due to their extensive experience, commitment to customer satisfaction, proactive approach to IT management, skilled team of professionals, and their ability to tailor solutions to meet each client's unique needs.
Q9:
Can Prescient Solutions help optimize my network performance?
A: Yes, we offer network monitoring and management services to optimize your network performance. We proactively monitor your network, identify bottlenecks or issues, and implement solutions to ensure optimal network speed and reliability.
Q10:
How can I get started with Prescient Solutions for managed IT services in Milwaukee?
A: To get started, you can call us at
. They will be happy to discuss your IT needs, provide an assessment, and create a customized plan to meet your business requirements.