Evolving CFO Roles: Navigating the Resurgence of Managed Services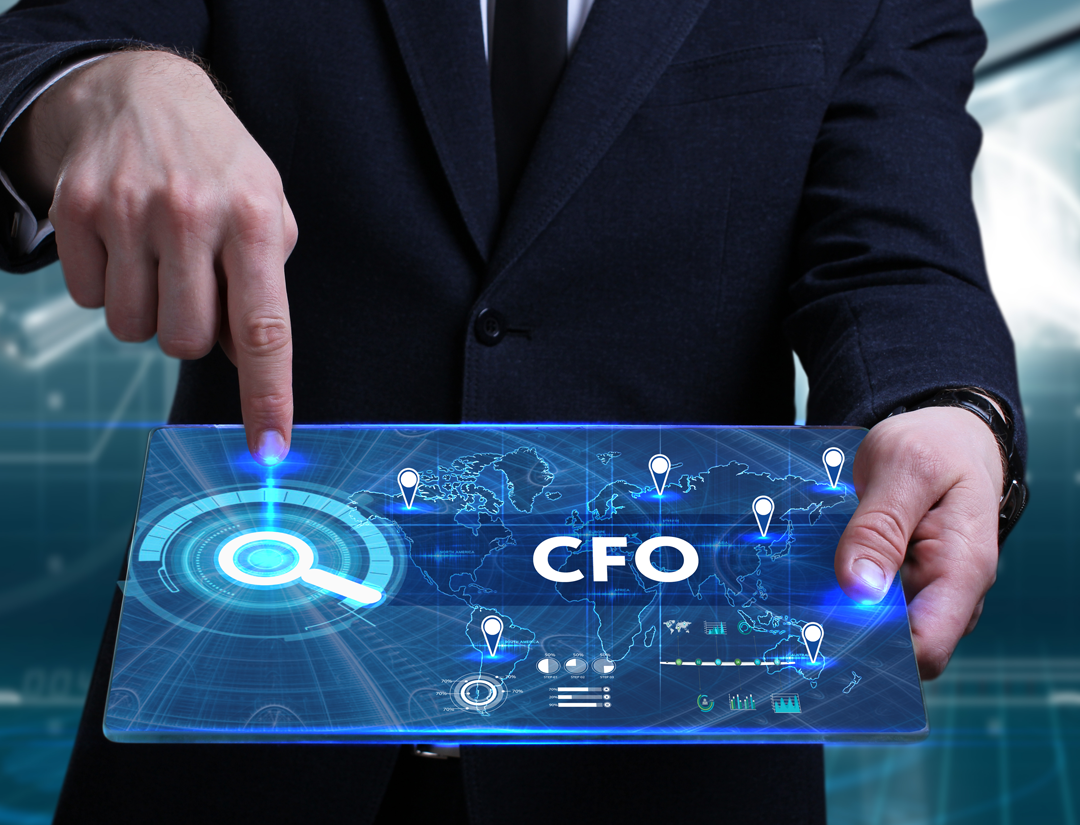 The role of a Chief Financial Officer (CFO) has experienced a significant evolution in recent years. As organizations adapt to rapid technological advancements and embrace digital transformation, the responsibilities of CFOs have expanded far beyond traditional financial management. Today, more than ever, CFOs play an indispensable part in shaping strategic directions, driving innovation, and navigating complex financial terrain.

Managed service providers have become indispensable partners of CFOs seeking to navigate the challenges and opportunities presented by digital disruption. These providers deliver outsourced IT solutions and support, helping CFOs maximize financial efficiency, streamline operations, and make informed strategic decisions.

In this blog post, we'll take an in-depth look at the evolution of CFO roles and how they drive business growth today. We'll also look at how managed services offer support that allows CFOs to maximize financial efficiency, make strategic decisions quickly, and reduce risks effectively, among many other advantages.
The Evolution of the CFO
CFOs' roles have undergone dramatic evolution as businesses adapt to technological advancement and digital transformation, taking on additional responsibilities beyond financial management alone. Today's modern CFO serves an invaluable function by shaping strategic directions of organizations, driving innovation initiatives, and managing complex financial environments.

CFOs no longer merely perform reporting duties - they have evolved into strategic partners who work alongside CEOs and executive teams in making informed decisions that affect both the financial health and growth of an organization. Modern CFOs require varied skill sets, including financial competence, technology literacy, risk management expertise, and strategic planning capabilities.

One key development in the CFO role has been its increased integration of technology. CFOs now leverage data analytics and technologies such as machine learning algorithms to provide financial insight, detect trends, optimize business performance, and mitigate risks while uncovering growth opportunities. They must have expertise in harnessing and interpreting information so as to make data-driven decisions to mitigate risks while discovering growth prospects.

CFOs today go far beyond financial management to assist in strategic decision-making processes across different departments. They work closely with cross-functional teams of operations, marketing, and IT to align business goals and financial objectives while offering invaluable insight into resource allocation decisions, cost optimization strategies, and investment plans.

CFOs play an essential role in managing risk and assuring compliance for organizations by instituting rigorous internal controls, monitoring regulatory changes, upholding financial integrity, and safeguarding sensitive financial data while creating resilient digital infrastructures.

As businesses navigate economic uncertainties, CFOs are becoming an indispensable ally in terms of financial planning, forecasting, and capital allocation strategies. This important role also evaluates investment opportunities, monitors market trends, and detects risks which might jeopardize an organization's finances.
Exploring the Value of Managed IT Services
Managed Service Providers (MSPs) are becoming a popular solution for businesses' technology needs and operational efficiency. By outsourcing their IT to an MSP, businesses can gain specialized expertise that allows them to focus on core competencies. In this section, we'll take an in-depth look at what MSPs are and the services they offer.

MSPs (Managed Service Providers) are third-party firms that offer comprehensive IT management and support to businesses. They use dedicated teams of specialists to oversee, optimize, and monitor an organization's technology infrastructure – giving businesses access to cutting-edge technologies and best practices without needing an in-house IT department.

Managed service providers offer a variety of IT services tailored to business needs. These services often include:

Network and Infrastructure Management: Infrastructure management services help businesses design, implement, and maintain an IT network that is reliable, secures data efficiently, and performs efficiently without interruption or breakdown.

Cybersecurity and Threat Management: Third-party providers offering cybersecurity services assist businesses to safeguard data against breaches, malware attacks, and unapproved access. Their services often include proactive monitoring, vulnerability assessments, and incident response as well, as employee training on best cybersecurity practices.

Data Backup and Disaster Recovery: These services safeguard a business's important data through robust backup systems and disaster recovery plans. They also ensure swift recovery and resume business operations in the event of data loss or system failures.

Cloud Services: These services help businesses facilitate the migration, optimization, and administration of cloud infrastructure and applications. They provide them with access to its scalability, flexibility, and cost efficiency while upholding data security and compliance obligations.

IT Help Desk and User Support: Managed services providers offer responsive IT help desk support that addresses user issues proactively, troubleshoots technical problems quickly, and offers prompt solutions, providing employees with reliable technical assistance to maximize productivity and decrease disruptions.
How Managed IT Providers Can Empower CFOs
As technology transforms business landscapes, Chief Financial Officers (CFOs) have come to recognize the essential role managed service providers (MSPs) can play. By forging strategic relationships with MSPs, CFOs gain access to an abundance of expertise and resources which help them optimize financial operations, take advantage of emerging technologies, make data-driven decisions, and streamline IT operations. In this section, we'll examine some of the key advantages MSPs can provide CFOs.
Improved Financial Efficiency
First, CFOs can leverage managed IT providers to increase financial efficiency within their organizations. Outsourcing IT operations allows CFOs to more easily control costs and allocate resources more effectively. MSPs specialize in identifying areas of inefficiency while streamlining IT processes for greater efficiency. They also offer cost-cutting solutions that uphold quality and security, allowing CFOs to focus on core financial responsibilities and ensure IT investments align with company goals.
Strategic Decision-Making
CFOs have become more involved in strategic decision-making processes, and managed IT providers can play an integral role in supporting them. With expert knowledge of technology trends and best practices in the industry, managed IT providers offer invaluable guidance for CFOs when making informed decisions that drive growth. By tapping into their knowledge, CFOs can make informed choices that drive profitability and give their organization a competitive edge.
Cybersecurity and Risk Management
Today's CFOs face more cybersecurity threats than ever and must ensure data security and regulatory compliance. To safeguard important data, Managed IT providers implement robust cybersecurity measures, conduct regular risk assessments, and develop disaster recovery plans. These services help mitigate risks, meet compliance regulations, and maintain an organization's financial integrity.
Scalability and Flexibility

Managed IT providers offer flexible and scalable solutions that enable CFOs to respond swiftly and adapt rapidly to changing market dynamics. When businesses grow quickly, managed IT providers enable businesses to scale IT infrastructures rapidly, adopt new technology, and support remote workforces - helping businesses to quickly adapt without incurring large upfront costs or disruptions. Utilizing managed IT providers also enables CFOs to ensure IT systems align with budgetary constraints for sustained business expansion and sustainable development.
Fostering a Productive Partnership with Managed Service Providers
CFOs considering managed services should take proactive measures to develop an enduring and productive working relationship through effective communication and aligned goals, thus optimizing its value and leading to long-term success.

Here are some key strategies for forging a productive partnership:

Define Clear Expectations: Beginning their role, CFOs should clearly outline their expectations, objectives, and desired results. Sharing their organization's financial priorities and challenges will set clear expectations while forging lasting partnerships.

Collaborative Planning: Meet with your MSP in collaborative planning sessions to establish a roadmap to reaching financial and operational goals. Involve key stakeholders, align strategies accordingly, and set realistic timetables to make sure the MSP's efforts coincide with the organization's visions.

Regular Communication: Establish open and honest channels of communication to maintain alignment, address concerns, and optimize results. Regular meetings for progress updates or performance reviews provide opportunities to keep both parties up-to-date and improve outcomes.

Clearly Defined Responsibilities and Roles: In order to foster efficient collaboration and avoid potential overlaps or gaps between roles and responsibilities, clearly outline your CFO and MSP roles and responsibilities in an easy-to-read format.

Establish Mutual Trust and Respect: Foster an environment in which both the CFO and MSP respect one another's expertise, value, and contribution. Facilitate the free flow of thoughts and ideas between both parties.

Continuous Evaluation and Improvement: Regularly evaluate the performance and outcomes of your partnership. Solicit feedback from stakeholders and key personnel and identify areas for improvement. Based on feedback and performance, refine the collaboration with an MSP over time.

Implementing these strategies enables CFOs to form strong working relationships with managed service providers and take full advantage of their expertise, resources, and technological capabilities for business expansion. A successful collaboration allows CFOs to streamline financial processes, increase data analysis capabilities, and drive overall business growth.
Conclusion
As organizations embrace the return of managed services, CFOs are turning to managed service providers for advice and assistance. Managed services providers offer outsourced IT solutions and support that allow CFOs to maximize financial efficiency, streamline operations, make informed strategic decisions, and leverage scalability for business growth.

At Prescient Solutions, we recognize the ever-evolving roles of CFOs and understand the significance of managed services in fulfilling them. As an experienced managed IT services provider, we offer tailored IT management and support tailored to the unique requirements of CFOs and their organizations, including network and infrastructure management, cybersecurity/threat management, data backup/disaster recovery services, cloud hosting capabilities, and IT help desk support services.

Contact Prescient Solutions today
to discover more about how our managed IT services can empower CFOs, streamline technology operations, and drive financial success.