Choosing the Right IT Company for Your Business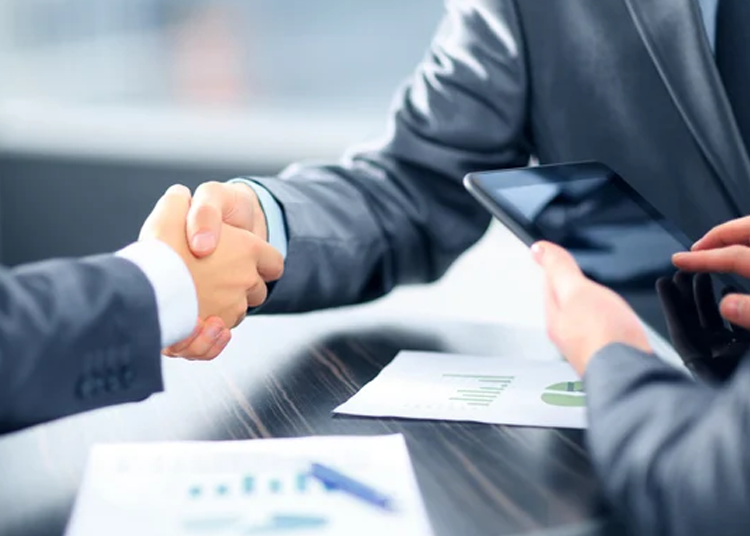 Across all industries, technology is becoming increasingly important. Businesses are under greater pressure to not only use technology, but to also provide reliable IT support to their staff and customers.
Technology helps businesses improve the efficiency of systems and create a better experience for their customers. It helps monitor and optimize processes, improve communication, save time, and manage a wide range of administrative tasks.
For this reason, many businesses are choosing to work with an IT company.
IT companies provide a wide range of services to support the technological needs of an organization. Working with a well-established IT company can help your business reduce costs, increase productivity, improve security, stay current with the latest technologies, and much more.
Companies that invest in good IT support companies often outperform their competitors, but you have to find the right one.
When choosing an IT support company, it's critical to make sure they will be compatible with your business needs. There are various factors to consider when selecting an IT service provider, which is why we've created a list of helpful tips to help guide your decision.

Quick Response Times
When your IT systems go down, time is of the essence. The longer it takes to resolve IT issues, the lower the quality of service you can provide your customers, and your business could lose out on potential revenue.
When outsourcing your IT, it's important to choose a managed IT provider that can resolve your problems quickly.
In your search for a qualified IT provider, find out how long it takes for them to respond to specific situations. For instance, if your computer or systems stop working, ask how long a technician will take to arrive onsite and how long it will take them to fix the problem. Do they offer remote services? A remote solution can help resolve problems more quickly if onsite support is not required.

Team of Certified IT Professionals
Today's IT operations require knowledge in a wide range of areas, such as cloud computing, cyber security, network management, IT administration, and much more.
To ensure your IT operations run smoothly, choosing a company with a wide range of experts in different specialties is important to manage any challenge that may arise. This will help you avoid wasting resources on a company incapable of handling all IT issues.
When searching for a managed IT provider, make sure they are certified and require ongoing education for their staff. In addition, ask about their experience working within your industry and specific projects they worked on. If their teams are well-trained, they should be qualified to address any IT issues you may have.

Repairs and Advising
Many people think that IT service providers only perform repairs. However, some also offer advising services to businesses that do not have their own IT department. If you're a small business, partnering with an IT provider offering both repairs and advice may be a good decision.
With expert guidance from a trusted IT company, your business can stay on top of current technologies and be more equipped to implement them into your long-term IT strategy.
A good IT company should educate your staff on how to handle minor technical issues as they arise. Additionally, they should be able to recommend the right equipment for your needs and help you stay on top of the latest industry trends.

Industry-Specific Knowledge
When you work with an IT provider that knows your industry, you'll notice a significant difference in their service delivery. They'll understand your industry's compliance requirements, common problems you encounter, the demands of your job, how you earn money, and which technologies can benefit your business.
For example, if you're a medical organization, you know how critical it is to follow the Health Insurance Portability and Accountability Act (HIPAA). Under HIPAA, sensitive patient health information cannot be disclosed without the patient's knowledge or consent.
IT providers with experience in the healthcare industry are familiar with HIPAA guidelines and can provide you with secure patient information services.

24/7 Availability
Technology problems can occur at any time, not just during business hours. Regardless what industry your business is in, having an IT team that offers 24/7 support is critical. For companies that operate 24/7, around-the-clock monitoring is especially important.
Even if you aren't open 24/7, your network should be monitored to ensure everything is working when you begin your day. A poorly monitored network could result in systems being down when you arrive at work, leading to frustrated customers and loss of profits.
An IT company that provides 24/7 support identifies issues as they arise, alerts you when systems go down, and repairs the problem as quickly as possible. This also allows you to respond to your customers more quickly. Additionally, it means you can serve and support customers around the world.

High Security
When looking for a managed IT service company, choosing a business that provides a high level of security to all its clients is important. Once your IT provider implements stronger security measures, there will be a noticeable difference in how your network, systems, and applications can be accessed.
Good IT companies use strong passwords, multi-factor authentication passcodes, firewalls, antivirus software, and more. In addition, they will help you protect sensitive documents, information, and data using stricter access policies. Increasing security will decrease your company's likelihood of facing a data breach.

Documented Onboarding Process
Getting started with a new IT company can sometimes be challenging to navigate. There will be a learning period as you and your new IT company establish a relationship and develop procedures for working together. A good IT company should have a documented onboarding process to efficiently gather all the information needed to begin providing your business with IT support.
When selecting an IT company, communicate your most urgent support requirements with the IT provider and discuss their plans for handling them. In addition, talk about their onboarding process and how to get started with their services.
Having a clear understanding of an IT company's onboarding process and timeframe will assist you in setting attainable goals and realistic expectations in the future.

Good Reputation
If you want high-quality support, it is imperative to partner with an IT service provider with a good reputation. A company with more experience providing a particular service will be able to provide it to your organization with better results.
To find a reputable company, start by checking online reviews. This will provide insight into what other customers think of the business and their experience working with them.
In addition, ask the IT company for references so you can talk to clients the company has previously serviced. When reading reviews or speaking to past clients, determine what services the IT company offers and how much they cost.
This will help determine whether the IT company will meet your needs and fit within your budget.

Work With a Leading IT Company
When it comes to IT, choosing the right third party to provide technical support is one of the most critical decisions a business can make. Choosing the wrong IT company can result in inadequate support that can negatively impact your productivity and waste precious resources.
In selecting a service provider, make sure they are committed to the performance of your technology, not just billing you.
By partnering with Prescient Solutions, your company can optimize its IT operations and get the most out of your technology investments. From cloud computing to cybersecurity and network management, our team is equipped with industry-leading experts who can tackle all your IT needs. We understand how critical IT is to your business and can help you maximize its benefits.
Contact our team today to learn more about our services or schedule a consultation! Call us at
.