Managing Service Providers: 10 Questions Nonprofits Must Ask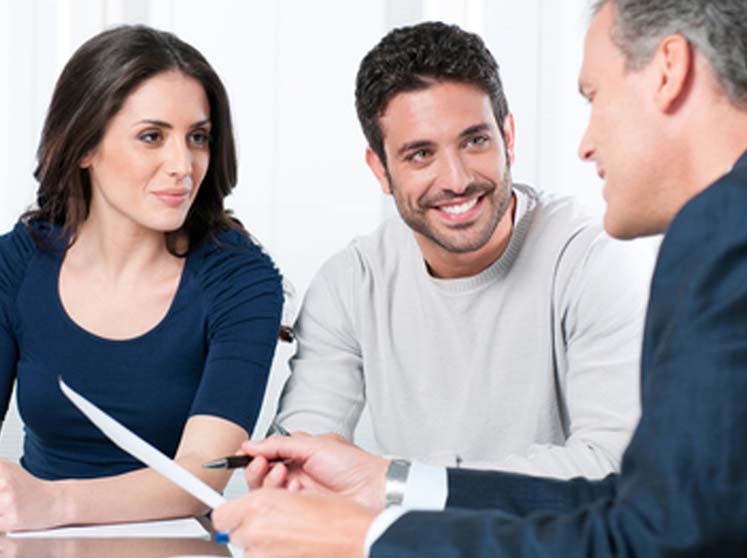 No matter how big or small the organization is, working for a nonprofit often involves balancing many roles and responsibilities. For example, nonprofit CEOs might be responsible for marketing, providing technical support, and overseeing a variety of daily tasks.
As a result, many nonprofits choose to work with a managed service provider (MSP) to reduce their IT workload.
Working with a trusted MSP helps nonprofits free up their time to focus on more important tasks. With a good MSP by their side, organizations can spend less time on technical issues and more time on tasks that are essential to the success of their organization.
To help narrow down your search, we've compiled a list of questions to ask when hiring a managed service provider.
Can you provide me with a reference (ideally a nonprofit organization)?
If you're thinking about hiring an MSP, you've probably already read their online reviews. However, these reviews often provide limited insight into their clients' experiences. To find out what other business owners think of the MSP, ask them for references.
If possible, find out if they have any references from other nonprofit organizations. Speaking with other clients can help you learn more about the working relationship and how long they worked together before terminating the partnership.
Ask about what services the MSP provides and how much they cost. For clients they no longer serve, why did these clients end their partnership? Asking these questions can help you learn whether the MSP will be a good fit for your organization.
When I call, who will answer the phone?
IT issues can disrupt business operations, leading to unhappy customers and a loss in profits. When interviewing an MSP, find out who will answer your support calls. Will you be connected to a dispatcher or straight to an assigned technician?
This can help determine how long it will take to receive support. Depending on how many clients your MSP serves, contacting a technician through a dispatcher can sometimes take longer. Ask about the MSP's weight times and how long you can expect to receive support.
How long have your technicians been with you on average?
A good MSP can have years of experience and impressive certifications, but it often comes down to the people you will be working with. When selecting an MSP, ask about their technicians and how long they have been working with their company.
What is their individual experience, and are they familiar with your industry? Do they have enough technicians on staff to ensure your needs will be met in a timely manner?
Ask to see resumes from technicians you will be working with to help determine whether they can serve your industry effectively.
How does your pricing work?
Are your MSP's plans all-inclusive, or do you have to pay separately for specific services? If their plans are all-inclusive, request an itemized contract from the MSP to verify what services are covered.
Make sure the contract includes all the IT services your organization will require. If not, you may need to contract another party to provide extra support. Be sure to compare the costs and convenience of different service plans before making a decision.
How will the onboarding procedure be carried out?
When it comes to the relationship between MSPs and their customers, the importance of a strong onboarding process cannot be overstated.
Onboarding is the first step in developing a partnership, and if defined guidelines, goals, interactions, and procedures are established, a strong, long-term relationship can be built.
When choosing an MSP, ask what information you will need to provide in advance and what timelines you can expect. Be sure to communicate your goals and expectations for completion.
For a seamless onboarding experience, a good managed service provider should have their process in writing and communicate regularly to keep customers informed.
What are some of the vendors and technologies with whom you collaborate?
A good managed service provider will not only use cutting-edge technology for IT oversight, but they will also recommend the best technologies for your specific industry. When interviewing an MSP, find out which technologies and other vendors they collaborate with.
Do they have any recommendations for technologies that will improve your organization's productivity and help you achieve your goals? MSPs should understand your organization's objectives and be committed to helping you succeed.
How will you go about implementing cybersecurity?
With cybercrime on the rise, cyber security has become increasingly important for nonprofit organizations of all sizes. Organizations without a cyber security strategy will be prone to attacks against their systems and networks containing sensitive data.
When interviewing an MSP, make sure they offer cyber security services. When a threat occurs, how do they go about solving it? MSPs should have a clear plan for responding to a crisis.
Finding an MSP that offers 24/7 monitoring can ensure your cyber attacks are detected and resolved quickly. In addition, make sure you will be notified of problems and their resolution.
How will you assist my organization in planning for the future?
In today's technological era, IT trends are constantly evolving. However, working with an MSP can help you stay up-to-date with the latest technologies and practices. When choosing an MSP, be clear about your business objectives.
Find out how they plan to help you achieve your goals. Are there technologies they recommend for improving your business's efficiency? What changes do they forecast for the future, and how can they help you prepare for them?
MSPs should understand your organization's goals and help you develop and implement long-term IT strategies to help your organization stay competitive and plan for the future.
How do you deliver value?
Organizations must find value in an MSP to invest in the long run. It is no longer enough for today's MSPs to provide reliable IT services; they must benefit the business and ensure long-term success.
When interviewing a new MSP, ask what sets their services apart from other companies. Do they have procedures in place to provide fast and effective service? Can they cover all the services your organization needs at a competitive price?
Find out what matters the most to your organization and whether the MSP can accommodate it.
How will you report on your work?
Regular reporting helps you understand your IT systems' health, your MSP's progress, and areas that need improvement. Be sure to choose an MSP that provides comprehensive reports on important key metrics and their impact on your IT performance.
In addition, find out how often you meet with your MSP and what kinds of reports they will provide. This will help you evaluate your MSP's services and the value they bring to your organization.
Prescient Solutions: A MSP You Can Rely On
Choosing a reliable MSP doesn't have to be a challenge. By asking the questions above, you can simplify your search in finding the most suitable IT provider for your nonprofit.
A leading managed IT service provider, Prescient Solutions offers a variety of IT solutions to help organizations streamline their efforts and improve their bottom line.
Whether you need to improve your cyber security, update your IT infrastructure, or develop ongoing IT plans, we utilize best practices in IT to ensure your organization succeeds.
To learn more about Prescient Solutions and our services, please call
.