How CFOs Will Drive Growth With Managed Services in 2023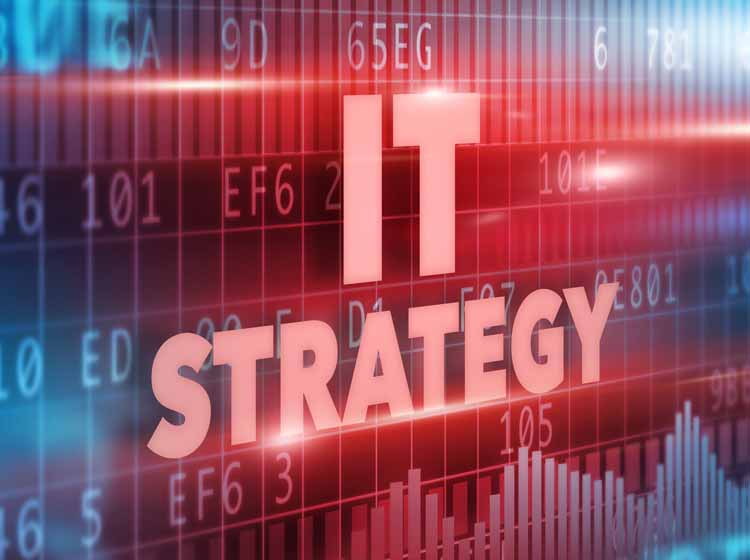 Although businesses and organizations are recovering from the global pandemic, the year 2023 will present a number of challenges. Factors like talent shortages, high prices, new COVID-19 variants, and uncertain tax policies contribute to these problems.
Furthermore, rising inflation and interest rates are making matters worse. As businesses move into the new year, CFOs and finance leaders face immense pressure and can expect their skills to be tested.
Managing remote workforces, improving employee retention, combating rising costs, and ensuring technological advancement requires CFOs to prioritize and allocate resources wisely.
Business growth is rarely easy, and for CFOs to propel their business forward, they must predict upcoming changes, respond to challenges, and recognize opportunities for growth and advancement.
To assist CFOs in growth for 2023, many businesses are choosing to bring on managed service providers (MSPs). With a trusted MSP, CFOs can increase productivity, improve adaptability, and gain industry-leading expertise to tackle upcoming challenges in the new year.
The Evolution of Work
COVID-19 forced many companies to move their employees to remote work suddenly. Although the world is recovering from the pandemic, the way people work has changed dramatically forever.
With labor shortages, changing workforce demands, and new remote and hybrid working models, the most successful CFOs understand that addressing employee needs and improving workplace culture is key to employee retention and productivity. When employees are happy, and productivity is improved, business growth is likely to occur.
With increasing numbers of businesses offering hybrid work schedules or allowing employees to work from home, businesses face numerous challenges—ranging from online security, data loss prevention, securing endpoints, or remotely installing new software.
With the assistance of a managed service provider, businesses can provide remote employees with the support they need to work successfully. With their expertise and resources, they can help businesses make the transition to remote work and maintain productivity.
Accelerating Change
In today's digital age, businesses are constantly looking for new ways to utilize technology to improve productivity, meet customer demands, and complete tasks more efficiently.
To drive long-term growth, CFOs and CEOs must work together to identify investment opportunities and address pressing issues such as supply chain disruptions, high turnover, and competitive wage growth.
As a result, more businesses are investing heavily in technological solutions such as AI, the cloud, and analytics. Implementing these new technologies also requires workers to undergo specialized training and mentoring to learn and utilize these powerful tools effectively.
Therefore, many organizations are now considering managed service providers to be valuable resources for adopting new technology and accelerating change. For SMBs with smaller budgets, working with an MSP allows you to access the latest technologies, such as AI, automation, and advanced data analytics.
In addition, businesses receive the technical expertise to implement and utilize them effectively. All of this can be achieved without incurring high upfront costs.
Enabling Growth
Whether fulfilling customer demand, implementing the latest technology, or addressing supply-chain issues, enabling business growth requires smart planning. To plan effectively, CFOs must utilize data efficiently and adopt proactive strategies to streamline operations and drive meaningful business growth.
Deloitte's fourth-quarter CFO Signals survey, which highlights the challenges facing CFOs this year, found that 92% of CFOs plan to integrate more automation into their operations. In addition, 34% plan to increase the amount of IT operations they outsource.
Managing IT services can provide immediate IT expertise and risk mitigation services that can often be too costly to hire internally for many SMBs. However, even with access to professional expertise, today's CFOs have more responsibilities than ever before.
Managing cash flow and maintaining financial records are no longer the sole responsibilities of the CFO. Today's CFO is a business partner, planner, and supervisor all at once. When partnering with an MSP, CFOs can plan more effectively and focus on innovation to enable business growth.
Taxes, Legislation, and Uncertainty
As a result of the COVID-19 pandemic, adverse events have accelerated and had a greater impact on regulatory changes. In addition, political conflict, uncertainty over tax policy, rising inflation, and interest rate hikes are all contributing to difficult circumstances.
Because of this, CFOs need to be proactive by collaborating with other executives, board members, and stakeholders to ensure their company is well-positioned to respond to new laws and regulations.
As a result, many companies look to managed service providers to handle these complex compliance issues. Managed service providers are well-versed in the latest compliance regulations and can help businesses adapt quickly without the expense of a full-time IT department.
To combat rising costs and uncertainty about tax policies, managed service providers can also help businesses adopt new technology that improves productivity, reduces labor costs, and drives business growth.
Establishing Trust
Business is all about trust, and if you can't trust the CFO, then you're in trouble. CFOs are responsible for important financial decisions such as information privacy and cybersecurity. They coordinate and drive compliance, transparency, budgeting, and financial reporting initiatives. As a result, CFOs can help steer the entire organization toward the most important trust initiatives more than anyone else.
When partnering with a managed service provider, CFOs can leverage the highest level of IT expertise to gain a deeper understanding of emerging technologies, plan IT budgets more effectively, and make more informed business decisions.
Working with a managed service provider can also help CFOs save money while still improving their efficiency. Ultimately, this can help CFOs drive business growth and gain trust within their organizations.
Environmental, Social And Governance (ESG)
ESG data enables stakeholders to understand how an organization manages risks and opportunities related to environmental, social, and governance factors. It is a reliable indicator of future performance and involves consistent reporting of key metrics and frameworks.
To portray a company's impact, CFOs need to understand that top-notch investor reports must go beyond words alone. With ESG reporting, CFOs can foster workplace trust and generate accurate data to help make informed budgetary decisions.
With the critical importance of ESG information, businesses must have effective internal procedures and processes in place to collect accurate and complete information for reporting and analysis. This is where managed IT providers can assist.
Managed service providers can help you develop the right system and implement the necessary technology to strengthen your analytical capabilities and report accurately on important data. ESG reporting can be complicated, and working with a managed service provider can help ease stress and improve your effectiveness.
Security and Safety
One of the biggest concerns CFOs will face moving into 2023 is cyber security. As cybercrime rises, businesses must ensure the safety of their customer data and business information.
Any mishaps could result in significant financial losses. According to Statista, the average cost of a data breach in 2022 is currently $9.44 million in the United States. This number is expected to rise.
Managed IT providers offer CFOs a variety of services aimed at improving cybersecurity and reducing the risk of significant breaches. IT teams will initially conduct risk assessments to evaluate a business's vulnerabilities.
From there, managed service providers will secure networks and monitor them continuously to ensure they remain secure and running. In addition, most managed service providers offer 24/7 monitoring to detect and correct problems quickly.
A Competitive Advantage
A great way for businesses to achieve a competitive edge is through cloud computing. With offerings of enhanced efficiency, flexibility, security, scalability, communication, and reduced costs, cloud solutions are here to stay and are becoming the new standard for businesses across all industries. Companies that do not consider implementing cloud-based solutions may soon fall behind.
As a result, most CFOs are using the cloud to improve their companies' day-to-day IT operations. This greatly improves the efficiency and flexibility of the workplace, allowing companies to put their focus on sales, growth, and innovation.
Managed services providers can help businesses select the best cloud solutions for their industry. In addition, they will make sure that they are successfully implemented and provide ongoing support to ensure that businesses get value from them.
For smaller businesses with tighter budgets, working with a managed service provider can also help you adopt the latest cloud solutions more affordably.
Your Managed Service Partner for Reliable Business Growth
Working with a professional IT service provider allows businesses to save time and money. With access to the latest cloud-based solutions and improved productivity, CFOs can streamline processes and focus on innovation to drive business growth in 2023.
At Prescient Solutions, we deliver a variety of IT services that help CFOs efficiently manage their day-to-day IT operations. As leading experts in our field, we provide intelligent IT solutions to keep your technology running optimally, protect your company against cyber threats, and provide insights into emerging technologies that can add value to your business. With Prescient by your side, CFOs can gain access to unmatched technical expertise, lower costs, and plan better for the future.
To learn how Prescient Solution can improve productivity and drive more business growth, contact our team at
.